Sony F-55 Cine Alta Camera 4k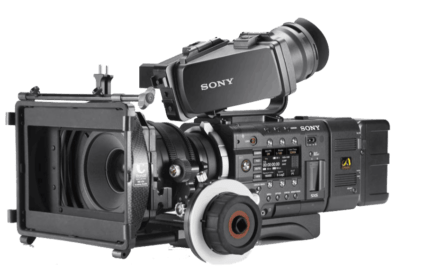 Why Shoot with the Sony F-55?
Video streaming giants produce drama in HDR with Sony F55
The biggest on-demand Internet video platforms are standardizing on HDR and 4K for their flagship productions. Major new drama series from Netflix and Amazon have been shot with Sony's CineAlta F55 camera. And as program makers explore the exciting potential of High Dynamic Range (HDR), there's even more for audiences to look forward to.
F55 photographs on-demand drama exclusives
Sony's acclaimed PMW-F55 CineAlta camera is becoming the default choice for a growing number of prestige drama productions by leading Internet video platforms. From the creators of The Matrix and Babylon 5, Netflix original series Sense8 has been shot in 4K using the F55 by DPs Christian Almesberger and Frank Griebe. Sense8 is joined by a growing number of other Netflix original shows shot on the F55, including Bloodline and The Blacklist. Produced by Picrow for Amazon Studios, Mozart in the Jungle is an Amazon Original Series that has been photographed in 4K by Ben Kutchins, using the F55 with Panavision Primo Lenses. Amazon has also confirmed that Mozart in the Jungle is the first series offered to Amazon Prime streaming customers that showcases the spectacular HDR (High Dynamic Range) capabilities of the F55.
Recording Frame Rate (Up to 240fps with additional external module)
XAVC 4K (4096 x 2160):
23.98p/24p/25p/29.97p/50p/59.94p
XAVC QFHD (3840 x 2160):
23.98p/25p/29.97p/50p/59.94p
XAVC 2K (2048 x 1080):
23.98p/24p/25p/29.97p/50p/59.94p
XAVC HD (1920×1080):
23.98p/25p/29.97p/50p/59.94p
MPEG4 SStP (1920 x 1080):
23.98p/24p/25p/29.97p
MPEG2 HD (1920×1080):
23.98p/25p/29.97p/50i/59.94i
MPEG2 HD (1280 x 720):
50p/59.94p
Sony CineAlta F55 available for Rental - Wellington Sony F55 Rental
Please enquire here